Poás Volcano Panoramic Jungle Home in San Rafael de Vara Blanca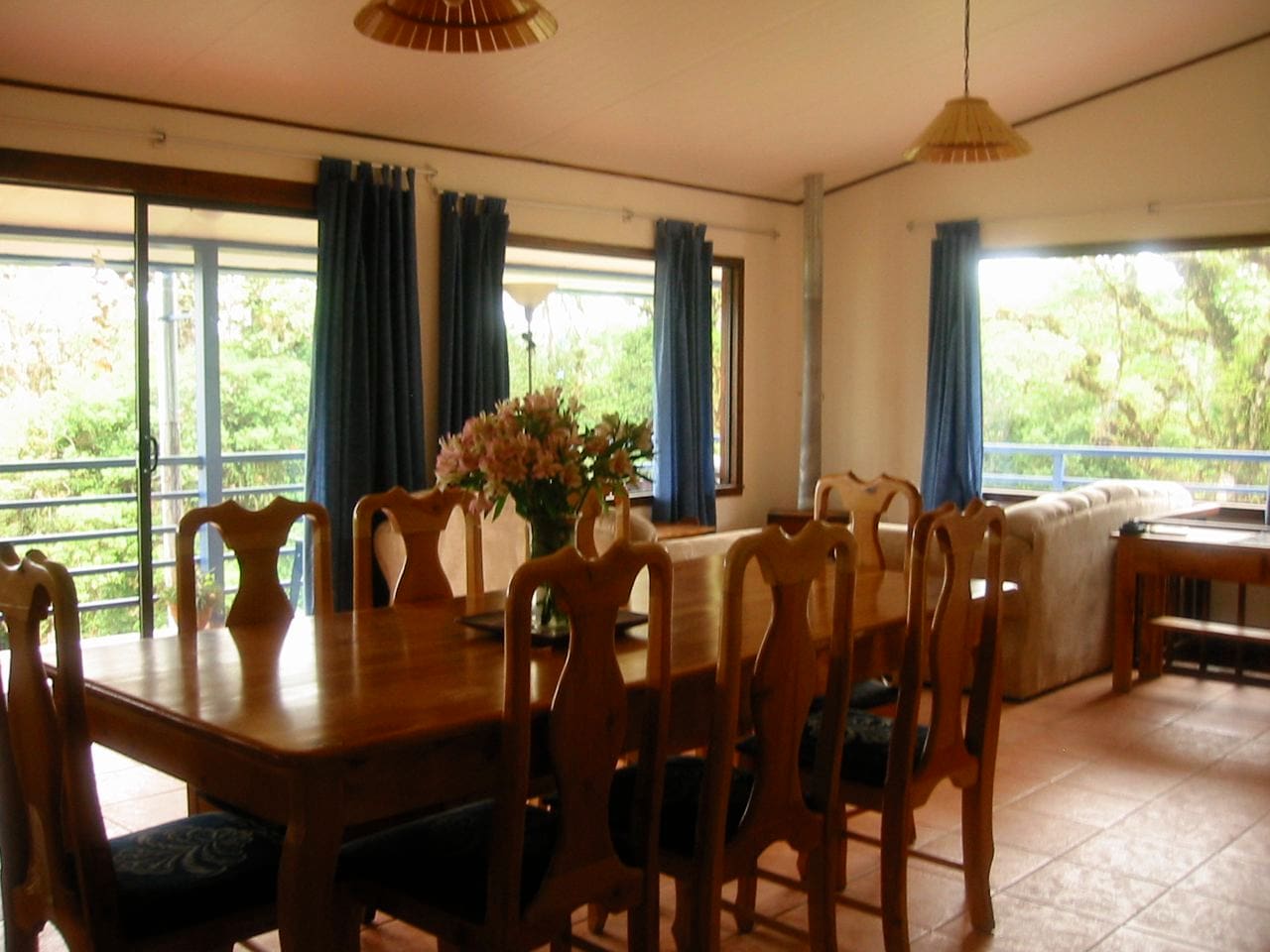 Our comfortable home is located on 37 acres of private jungle preserve which includes an organic blackberry farm minutes away from the famous La Paz Waterfall Gardens and Poas Volcano National Parks and incredible panoramic views of several volcanoes. 
You will be surrounded by nature when you stay in our home. No need for air conditioning as the higher altitude keeps the temperature cool around 70 to 80 degrees. Walk out in the morning and pick your own blackberries from our organic vineyard. Have all the comforts of home and yet the jungle close by with panoramic views of several volcanoes.
Our home is perfect for hosting large groups since the house has enough beds to host 19 people. Come and enjoy nature! 
Poas Volcano Views Log Cabin in Vara Blanca
Amazing 5 bedroom two story log cabin home with incredible views of Poas Volcano and only 5 minutes away from the world famous La Paz Waterfall Gardens. Rent one room, get the entire home! Two rooms are equipped with bunk beds, three rooms for couples. 
Huge spaces in this home in a rural community with easy access to La Paz Waterfall Gardens just 5 minutes away. Experience the cloud forest first hand with trails and streams on the property along with strawberry and dairy farms. The house can be rented for groups up to 20 people.
Cozy Green Safe SJO Apartment Central Alajuela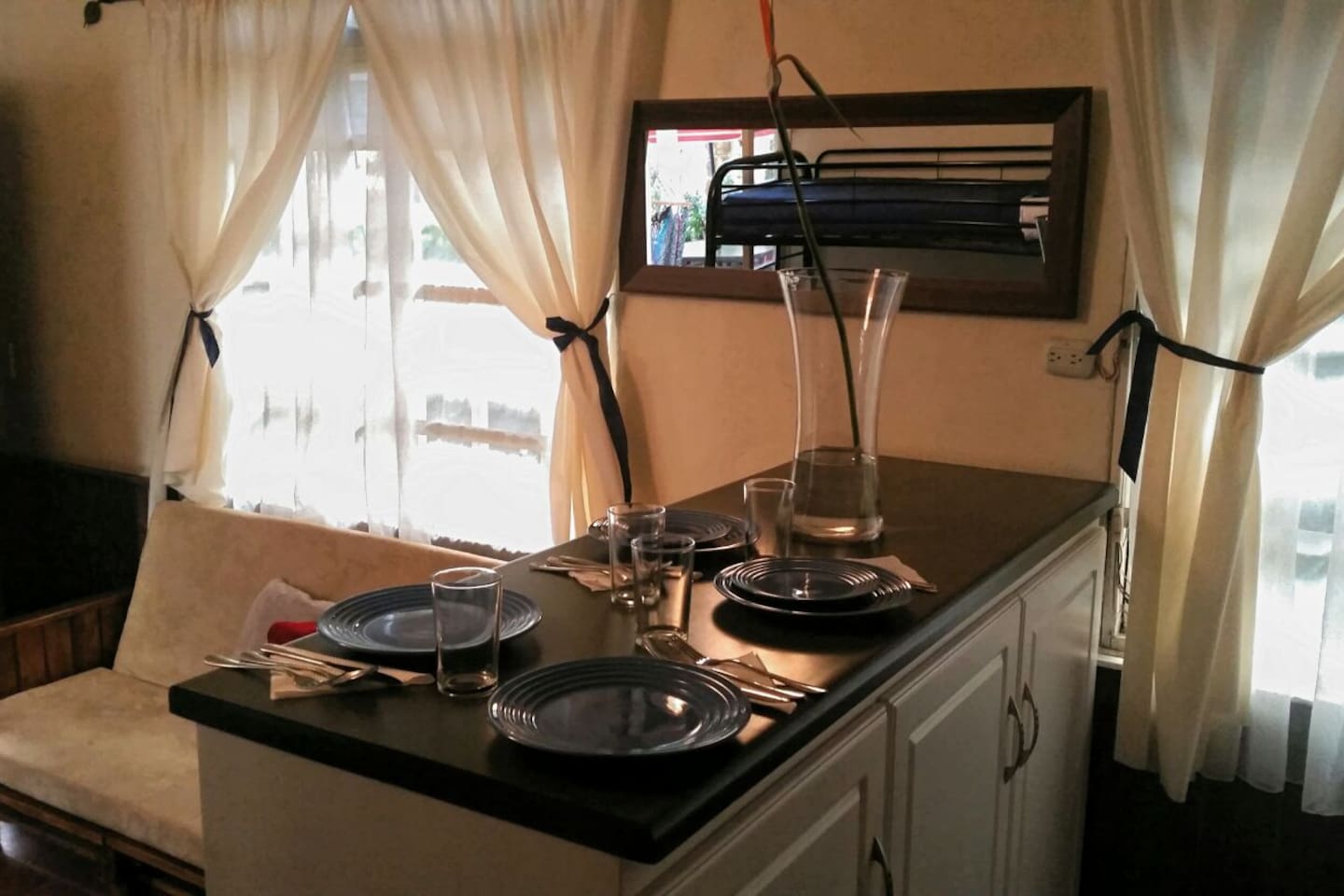 This is a quaint 2 room wonderfully green apartment right in the center of town in a secure apartment building that sleeps up to 8 people. Lots of stores, cafes, bars, and restaurants right outside the door. The central market is only 3 blocks away. Doka Estate Coffee Tours are 30 minutes away. Zip line canopy tours, bungee jumping, and many other activities close by. Poas Volcano National Park and La Paz Waterfall Gardens are 45 minutes away. Several beautiful beaches are only 60 to 90 minutes away. 
There is a living area, a full size kitchen for permanent living, an outside courtyard through double french doors, private safe access, and outside green area filled with beautiful flowers and native plants.